Fire Strings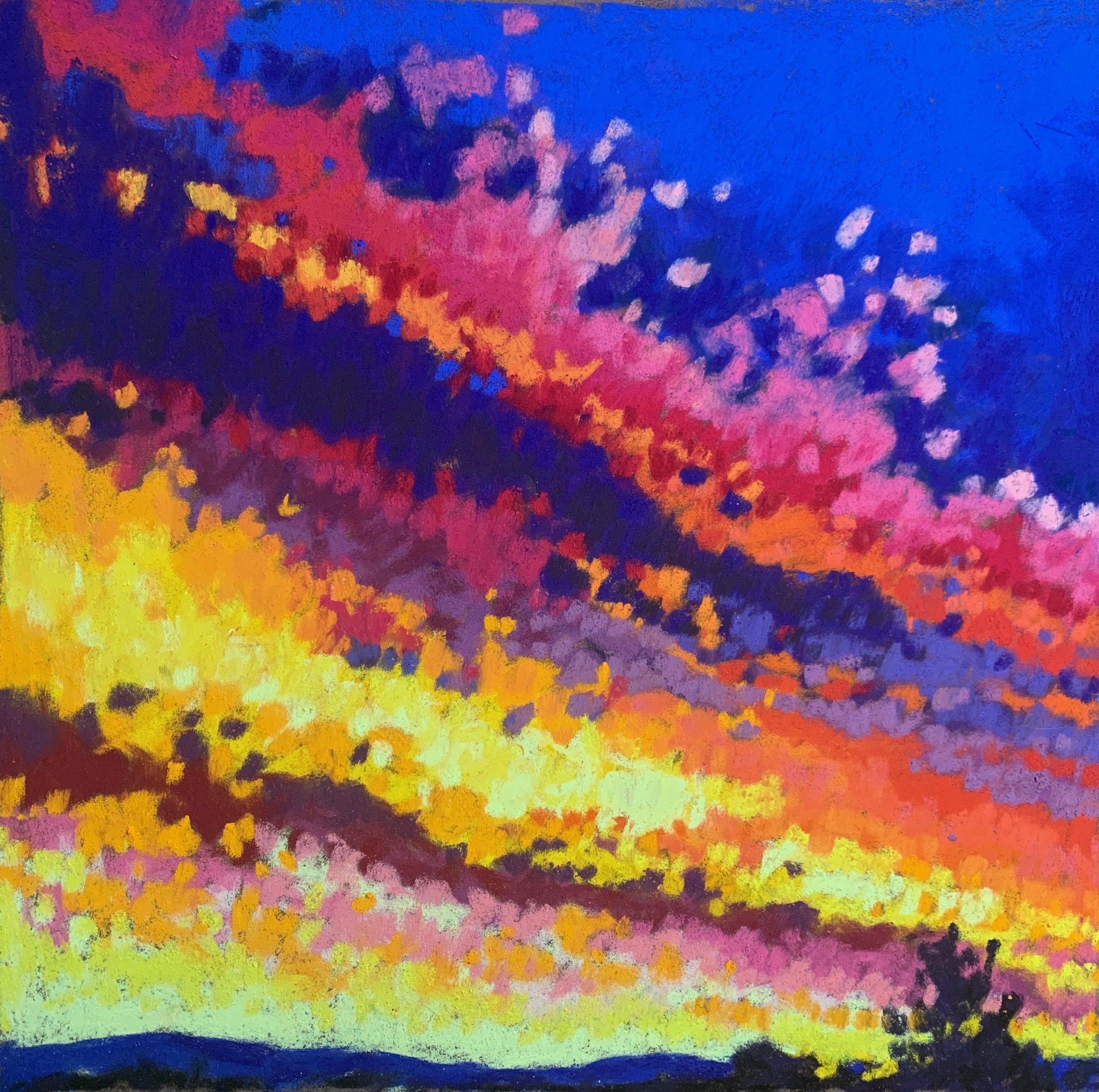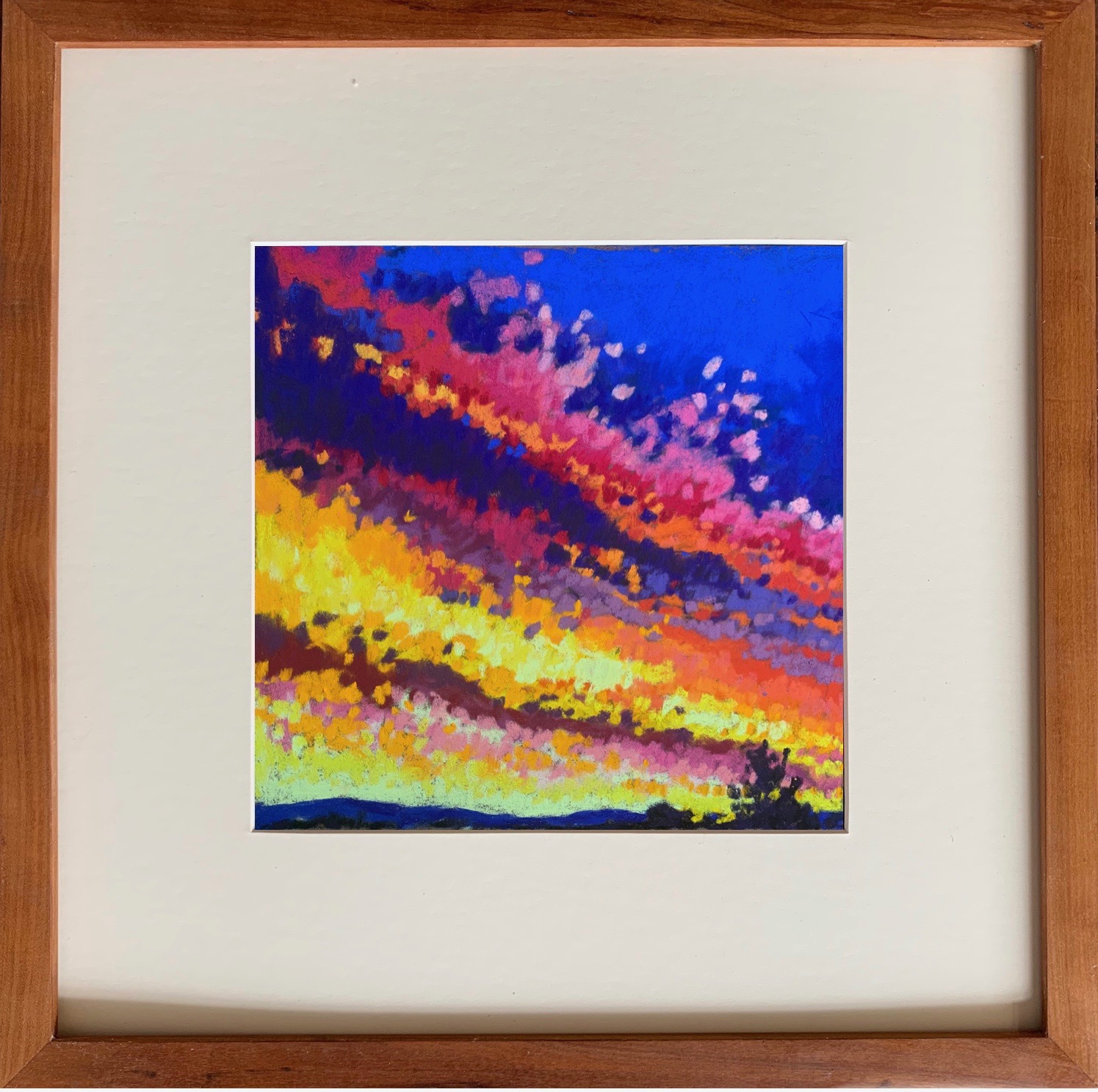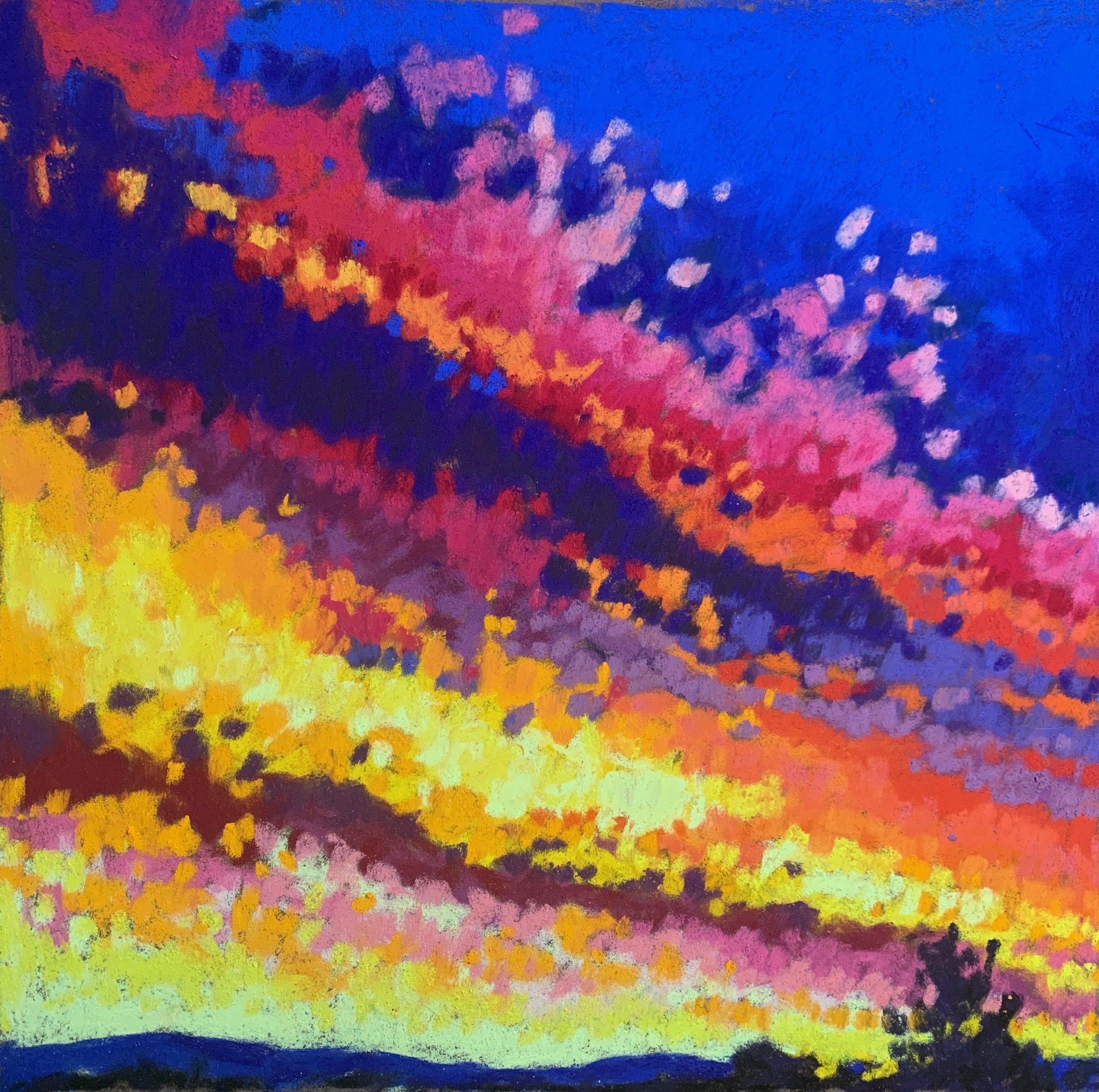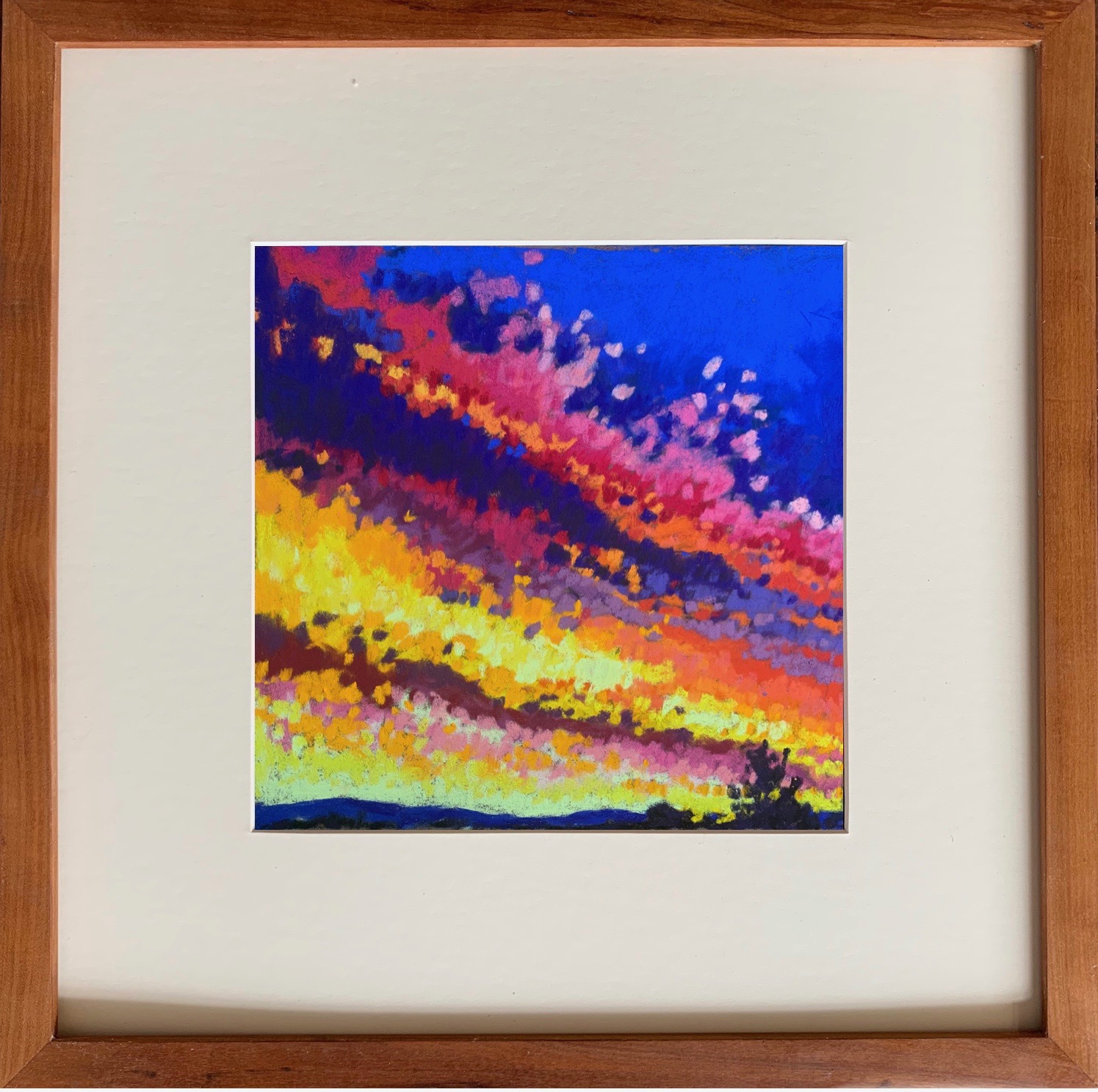 Fire Strings
Seek the Joy of Being Alive! That is my motto and what I try to convey in my work everyday. I was thinking a lot about why I make art when I was working on this piece. And a story one of my collectors shared came to mind. He said that he had some very dark times in recent years, and that seeing my piece everyday gave him a reason to get out of bed. Wow!!! That is why I make this work! Because we need beauty in our lives. And if I my work can do that for even one person, then I have found my calling. And I will keep making it! Everyday! And I will keep up my quest of seeking the joy of being alive!
Pastel on Sennelier la Carte, sanded pastel paper.
11.5" x 11.5" Unframed
18" x 18" Framed
There are three options in buying my work. When shipping I either sell my pastels unframed or with a frame, mat and no glass. It is not feasible to ship pastels with glass, so the price difference reflects that the buyer will have to take it to a framer on the other end to get the glass installed. Or the work can be picked up in my studio in Easthampton, MA with a frame, mat, and glass.
Unframed, Framed no Glass, Framed Pick Up: